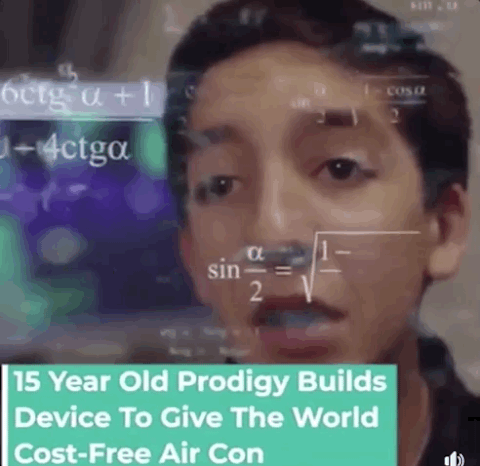 Portable USB dual battery rechargeable dormitory bed office desktop ultra-quiet electric fan cooling cooler spray humidifier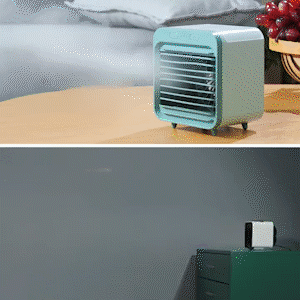 Enjoy Cool, Clean Air, Anywhere!
The powerful, compact personal air cooler that pulls warm air from the room through its evaporative water filter to fill any space with cool, clean comfortable air! Air cools, humidifies, and purifies for better air! Simply fill with water, plug it into any standard wall and enjoy! It runs up to 24-36 hours per fill! It is an evaporative air cooler that allows you to create your own personal climate!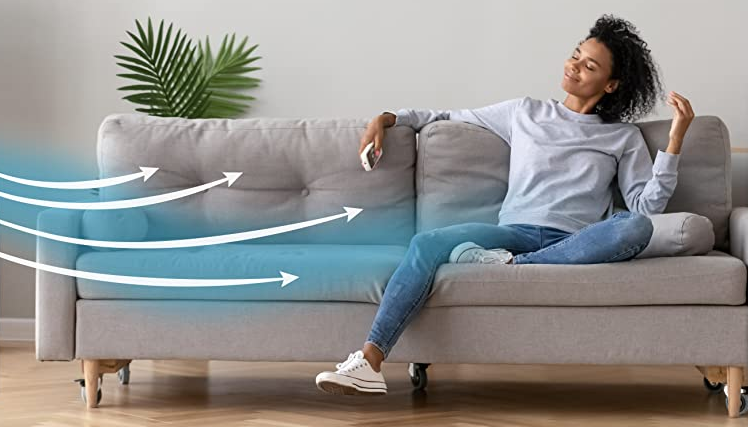 Our mini AC is a product we're proud to offer you after three years of design and development. 
Natural wind simulation
Inventive water-cooling elements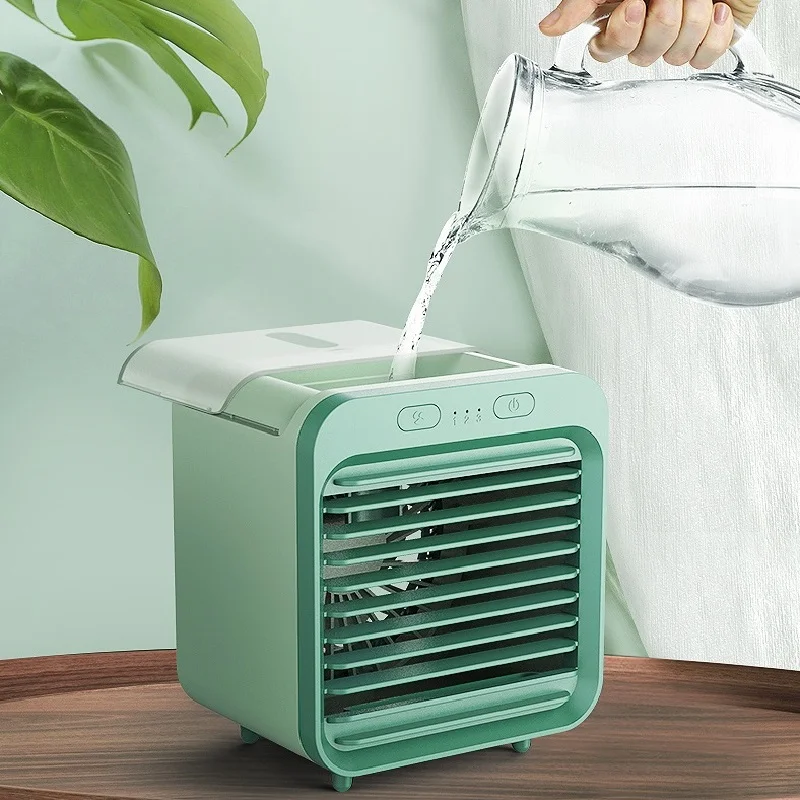 AIR COOLER: It is a portable air conditioner that cools, humidifies & purifies. This personal space cooler features three fan speeds & a multi-directional air vent.
QUIET & PORTABLE: The lightweight & whisper-quiet fan plus soothing night light make it perfect to use overnight for a comfortable sleep. Arctic Air Ultra is energy efficient & freon-free!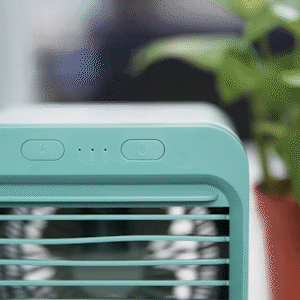 EFFICIENT COOLING: Hydro-chill technology pulls in hot air through an evaporative air-cooling filter & turns it into cool, refreshing air instantly. Simply add water to the top fill water tank & press the button.
AS SEEN ON TV: Explore our variety of fun & helpful products for everyday life including: Inkjet Refill Kit, Microfiber Cloths, Dryer Balls, Swivel Sweeper, Iron Gym, Pillow Pets, Arctic Air & Turbo Pump.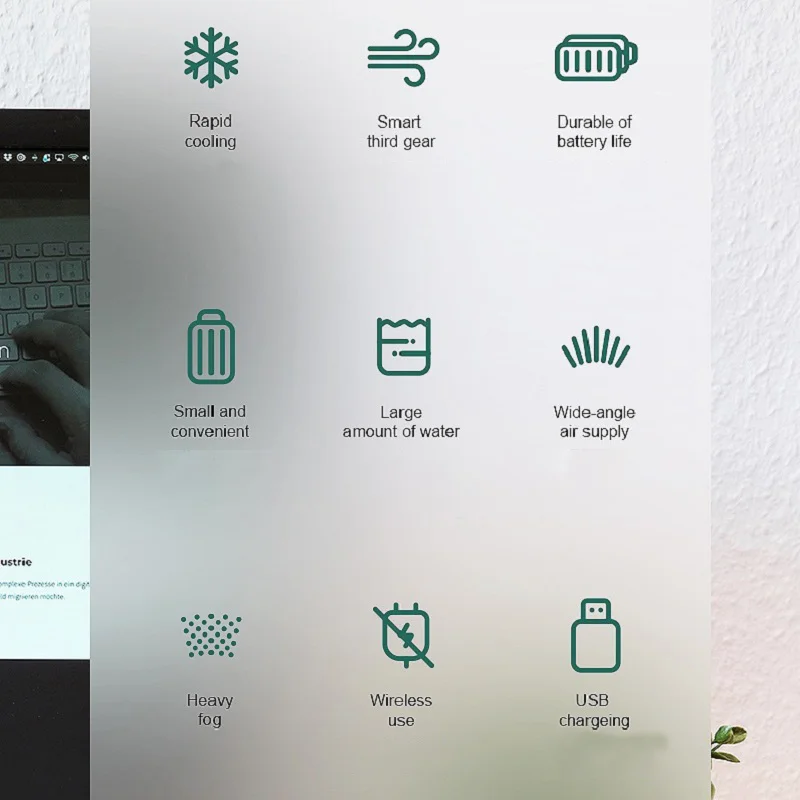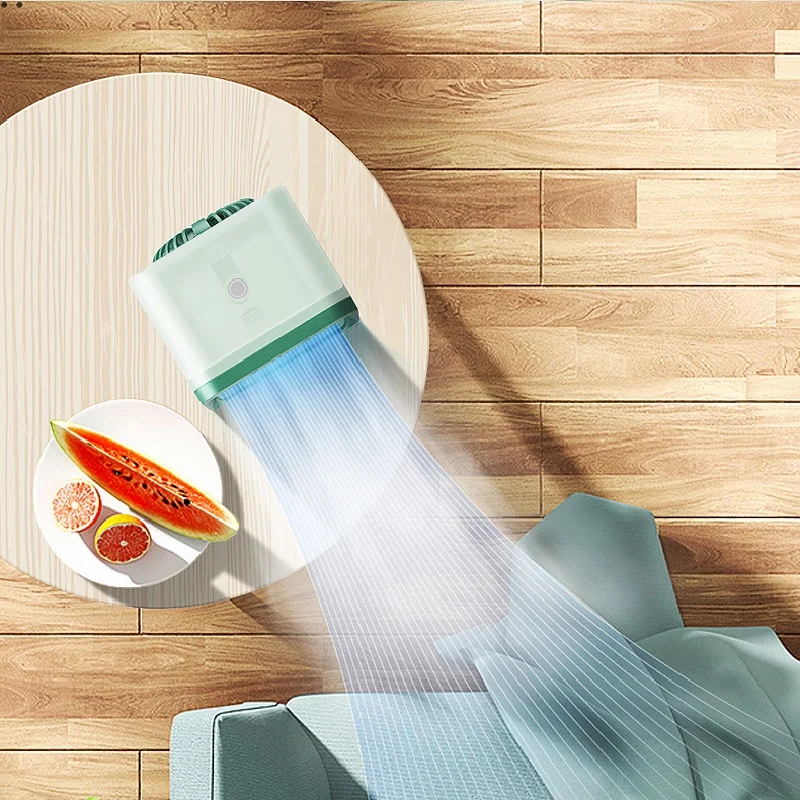 The wide-angle air supply is natural and comfortable, the shutters swing up and down, and the whole house is cool
Large volume and large fog volume, 500ML large volume spray concentration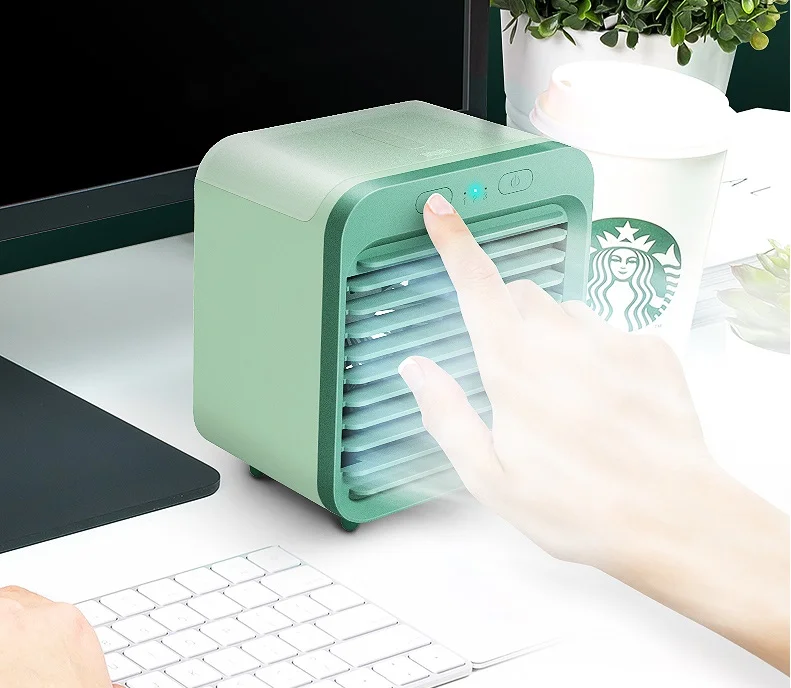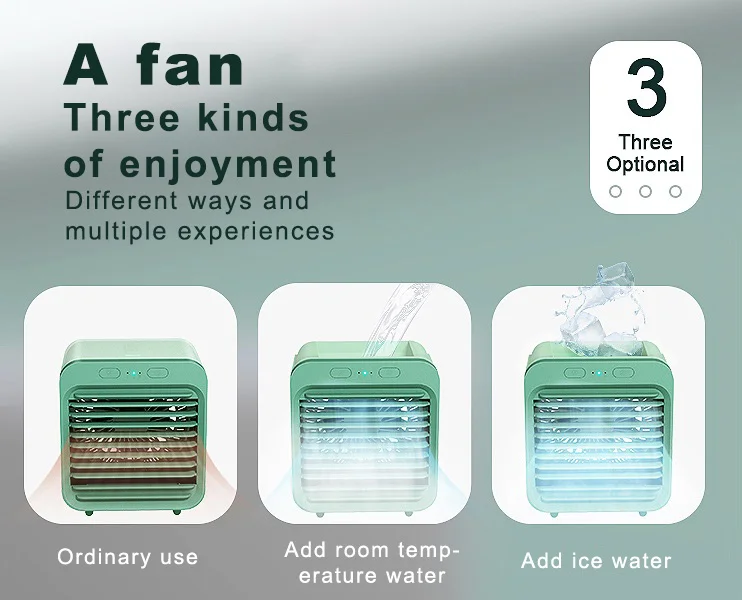 Intelligent wind control with adjustable third gear, more even speed, simulated natural wind, strong and stable
The spray is turned on, the temperature is rapidly reduced, and the professional equipment accurately measures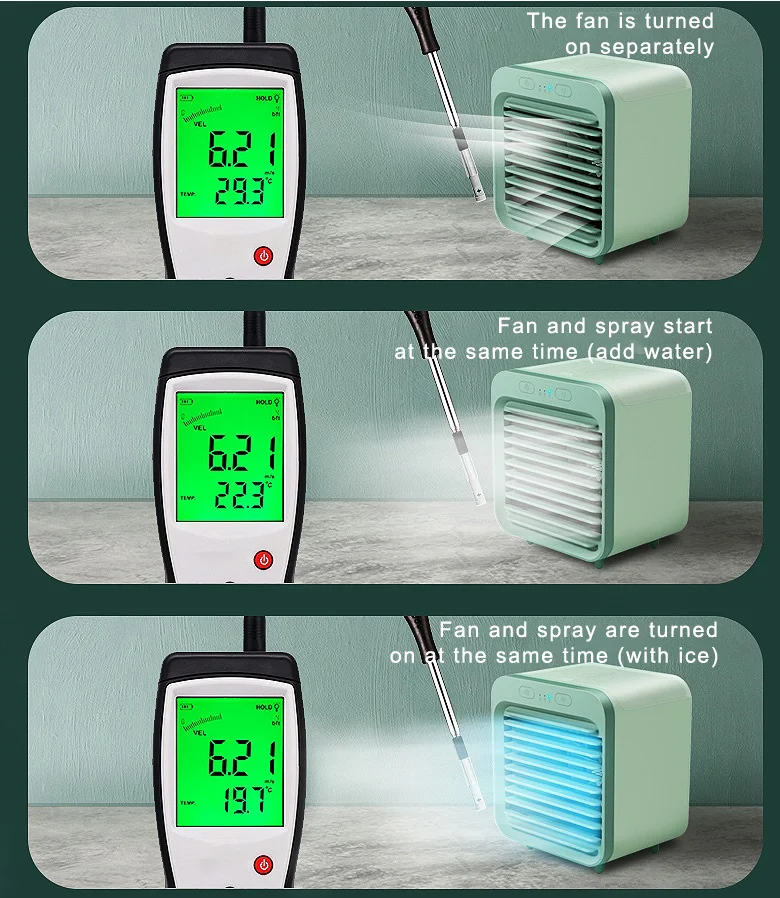 Looking for a powerful portable air conditioner for a small room?
Having an air conditioner in your room will keep you cool, comfortable, and relaxed - especially during those hot summer months. But if you have a smaller room, installing a wall-mounted AC unit might be unnecessary. If you want to keep your room cool without the need to permanently install a large air conditioner, this portable AC unit is the answer.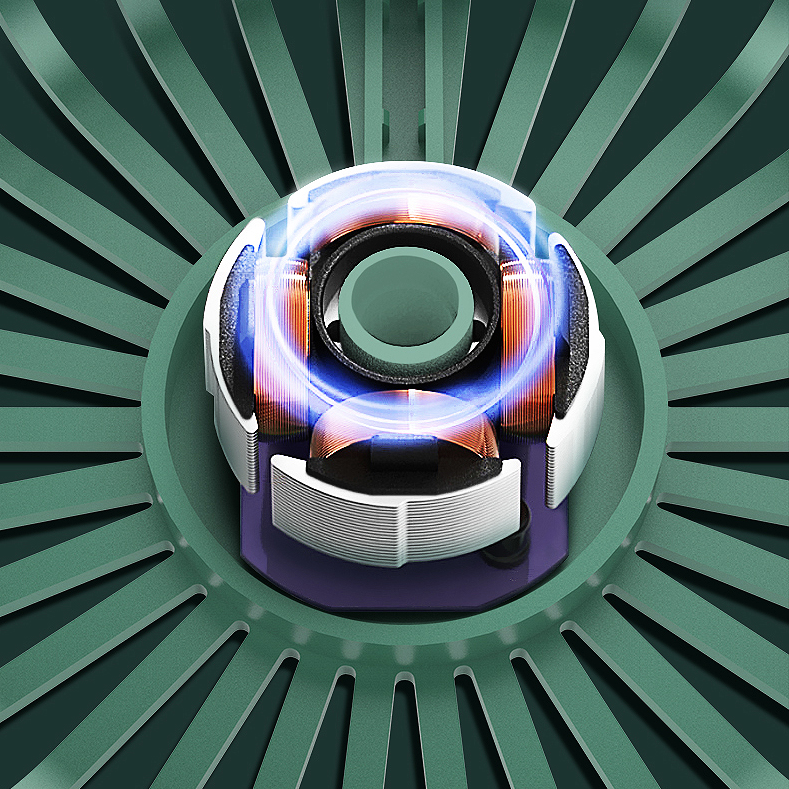 Brushless motor pure copper wire core, the surging power is more stable, low noise, full power, bass operation, low power consumption
Long-lasting battery life, can be used for 24-36 hours when fully charged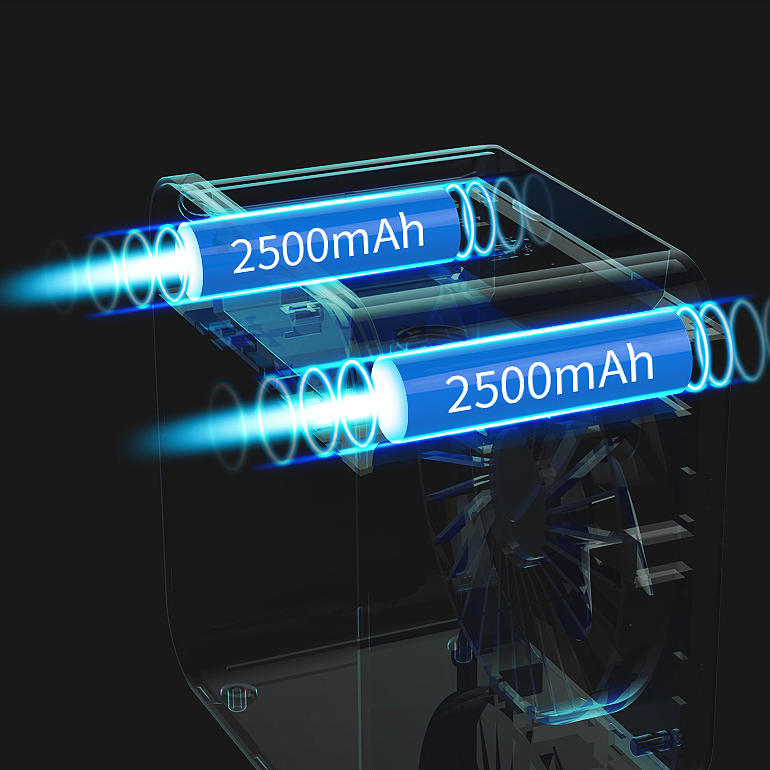 SPECIFICATIONS:
Dimensions: 122*108*142mm
Weight: 430g
Voltage: 220-240V
Power: 4W
Cord Length: 1.2m
Materials: Premium ABS
PACKAGE INCLUDES:
1* Rechargeable Water-cooled Air Conditioner