.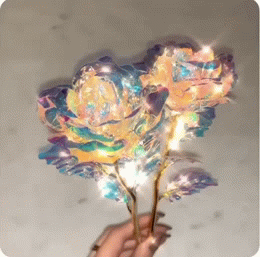 HAVE YOU SEEN OUR NEW BEST SELLING CRYSTAL ROSE™
? (Our Last Stock ⚠️ Will Run Out Soon ? NOT AVAILABLE IN STORES!)
This Breathtaking Rose is designed to last for an eternity. 
Handcrafted by Professionals with Exquisite Precision using 24K Gold and other High-Quality materials, the Rose is the Best Gift YOU Can BUY Your GIRLFRIEND for VALENTINE'S DAY + any occasion or holiday. 
Express Your Love for Your Girlfriend with the one of a kind Crystal Rose™
There's No Better Way to Say "I Love You" for VALENTINE'S DAY than with a Rose, the ultimate sign of Love universally!
The Crystal Rose™ is perfect for VALENTINE'S DAY, Anniversaries, Weddings, Birthdays, or any occasion that warrants such a unique and Precious Gift!
.
.
❤️

BEST SELLING CRYSTAL ROSE™❤️
.
❤️ Treat YOUR GIRLFRIEND SHE Deserve's It! ❤️
.
❤️ VALENTINE'S DAY SALE 60% OFF Today Only ! ❤️
? FREE SHIPPING (SAVING YOU $7.88) ? TODAY ONLY! ?
SALE ENDS TODAY ! 23:59 PST
.
Order 
TODAY 
before we
SELL OUT
to receive in plenty of time for 
Valentine's Day !