No more using dangerous and time-consuming kitchen cutters that will take you hours upon hours to cut. The Manual Mandoline Slicer is a more precise and time-efficient tool that will save time and energy in the kitchen.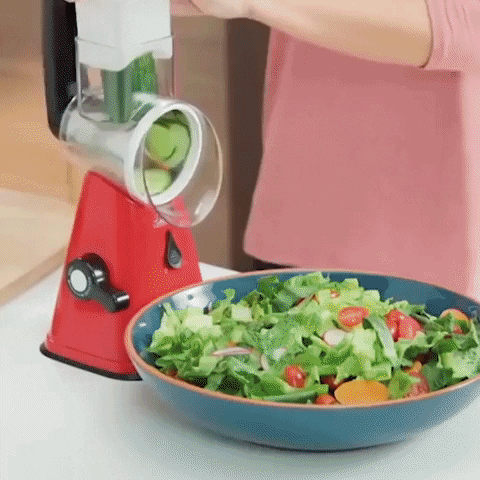 Easy and simple to use. Just simply place the veggies of your choice inside the slot and rotate the handle. And just like that, you'll be a lean, mean veggie slicing machine in no time. Compact design with a non-slip base for maximum stability and control.
Limited Stock available so Clicks the "BUY IT NOW" button now!
Benefits:
Time Saver - 

Cuts more precisely and saves you all the headache of using flimsy cutters. Easy, efficient, and works like a charm every time. Works twice as fast and cuts down the time you're wasting away in the kitchen.

Easy To Clean - Easy to take apart and clean in a matter of minutes. Dishwasher friendly and rinses off easily without any food stains leftover.

Easy To Use - 

Simple to use system that can have you slicing like a professional starting today. Simply just put the food in the slicer and before you know it your food will be sliced, diced, and cut to perfection.

Compact & Lightweight - Easy to control and doesn't weigh a ton. Making it a breeze to operate for any beginner without having any prior experience at all.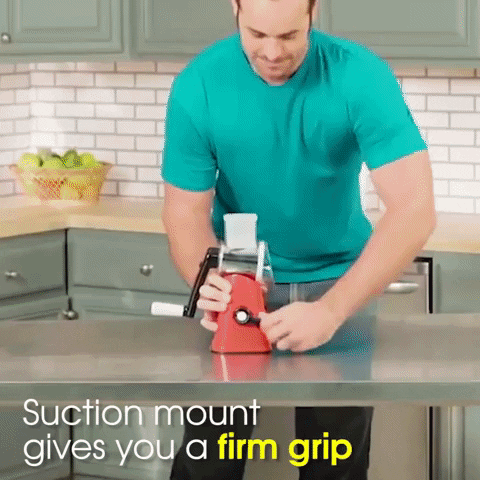 Time and time again this slicer comes out as the crowd favorite each and every time. The Manual Mandoline Slicer is super sharp, convenient and saves you a bunch of time in the kitchen. Get yours today and start saving yourself time in the kitchen so you can spend more of your time doing the things you love.
Click the "Buy It Now" button now! Limited Quantity - Will sell out fast!