Are droopy breasts and uncomfortable bras causing you to have bad posture and back pain? If your answer is a resounding, "Yes" then we've got the answer to your problem!
Seamless Magic Wireless Lift Bra is a breathable bra which keeps you cool while lifting your shape 24/7.
**GET THE SECOND BRA FOR ONLY $9.99 THIS WEEK ONLY**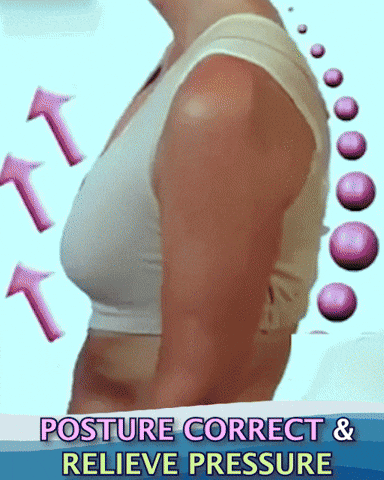 A revolutionary open breeze weave design continuously circulates air to keep you fresh and comfortable.
Provides ultimate breast support while smoothing back fat and bulges. Totally invisible under your clothes.
The adorable, Seamless Magic Wireless Lift Bra is a lacy and elegant undergarment that features an adjustable, crisscross, lace-strap design that cradles your bust for an instant lift with pure comfort! Be beautiful!!
 WITH This Bra, You Can SAY NO TO THESE:
NO Underwires
NO Back Pain/Shoulder Pain
NO Chafing
NO Saggy Breasts
NO Pain From Straps
NO Back Fat, Bulges, Spillages and Bra Lines
NO Drooping
Features:
Instantly lift & support breasts

Adjustable criss-cross floral lace strap for stabilizing & push-up effect

Helps you maintain a straight posture to relieve neck and back pain
Prevents sagging and wrinkled skin 
Smooths out bra bulges & bra lines
Seamless, wireless, ultra-comfortable wearing
Air permeable & moisture-wicking fabric 
Reduces sweating & boob rashes
Color Choices: 

Beige, Black, White, Pink, Blue, or Purpl
SIZE GUIDE
SOFT & COMFORTABLE MATERIAL
Seamless Magic Wireless Lift Bra - Front Cross Side Buckle Bra